Wine on a mission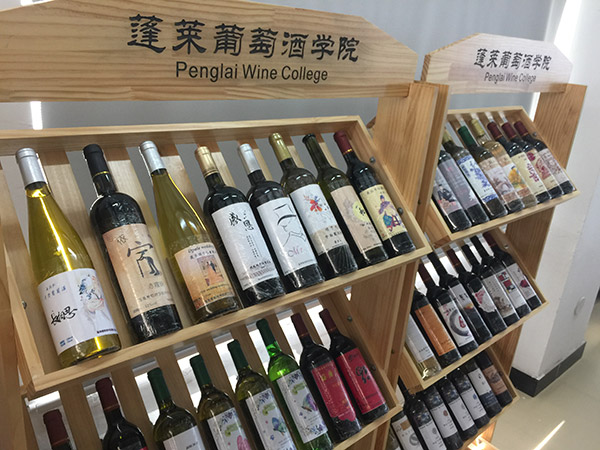 Chateaux in Penglai, Shandong province, boast grape plantations, winemaking, wine stores, guest rooms and sightseeing options. Some will host celebrations to declare the beginning of grape picking and winemaking in the fall.[Photo provided to China Daily]
As we sip, Ruffle explains that getting wineries up and running isn't the only challenge to putting Penglai on the wine map. The biggest challenge, in fact, is coming up in a few weeks: August.
In this part of Shandong province, you see, it rains every August. A lot. That's not welcome so late in the growing season, when growers want hot, dry days to develop the grape sugars. Rain so close to the fall harvest can mean fungus diseases and rot, so local growers are vigilant in August but proactive from day 1.
"From bitter experience, we've learned to train our vines to spread higher off the ground," Ruffle says. "That means less splash-up from the ground in rainy season. We also favor grapes like marselan, which is both mildew-resistant and grows in big, open bunches that allow good air circulation."
Treaty Port's vineyard team cultivates a dozen different grapes, from staples like cabernet sauvignon and syrah to less well-known varieties like petit manseng.
"We ended up with so many sort of by accident," Ruffle says with a grin.
"But all that variety has been a blessing in disguise. When the weather varies so much, grapes that don't do well one year may be great the next. In the recent harvest, syrah was the star; the year before it was petit verdot.
Despite August rains, the Penglai region enjoys many natural advantages: annual average rainfall of 704.5 mm, 217 days free of frost, 2,536 sun hours, and a significant temperature difference between day and night. The soil is rich in organic materials, and the pH of the soil is around 6.5 with 30-percent sand, a very suitable environment for the roots of the vines.