Silk Road on a plate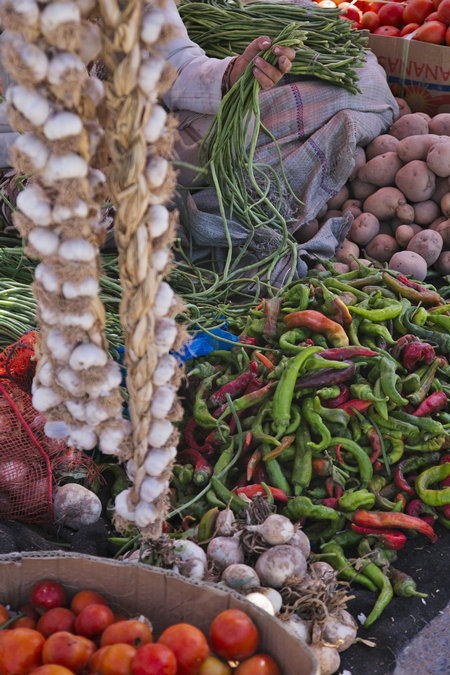 The ancient Silk Road has brought about economic and cultural exchanges in China and abroad, as well as a variety of new fruits and vegetables including grapes, watermelon, eggplant and garlic that have appeared on dining tables ever since. [Photo provided to China Daily]
Dates: The date palm was cultivated for its edible sweet fruit. Ancient peoples in the Middle East ate the palm dates; the tree juices were fermented into wine; the trunk of the palm tree was used as construction timber; and the palm leaves were woven into baskets, mats, brooms, beds and ropes, and made into furniture.
Spinach: Spinach is thought to have originated in ancient Persia. The earliest available record of the spinach plant was recorded in Chinese, stating it was introduced into China via Nepal.
Carrots: Originally cultivated for its leaves and seeds, the plant was first introduced into far western parts of China, and then Dunhuang of Northwest China's Gansu province.
Watermelon: Watermelon, which originated in the deserts of Africa, was brought along the Silk Road to western China and ancient Ouigour, located in today's Xinjiang Uygur autonomous region.
Luffa: This gourd, which originated in India, was introduced into China during the late Tang Dynasty and became a common vegetable in the Ming Dynasty (1368-1644).
Cabbage: Leafy cabbage was domesticated in Europe before 1000 BC. It traveled through western China before arriving in China by the Hexi Corridor, a part of the Silk Road in Gansu province.
Contact the writer at michaelpeters@chinadaily.com.cn
Xinhua contributed to this story.