Silk Road on a plate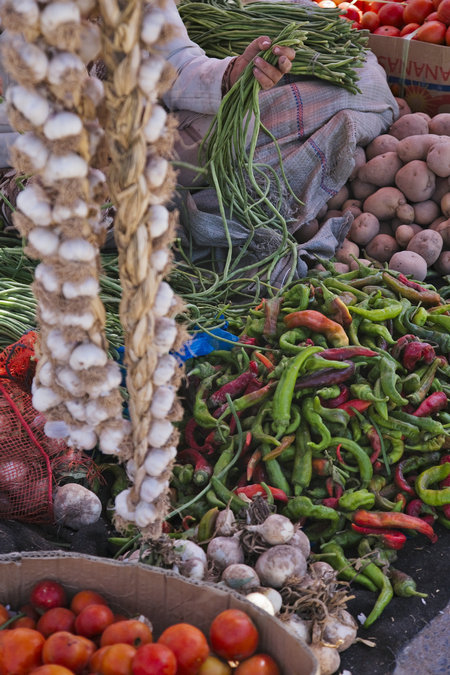 The ancient Silk Road has brought about economic and cultural exchanges in China and abroad, as well as a variety of new fruits and vegetables including grapes, watermelon, eggplant and garlic that have appeared on dining tables ever since. [Photo provided to China Daily]
The veteran diplomat thinks every embassy should have a resident chef to help promote its foods. To promote that idea, he invited embassies across Beijing to enter chefs in a competition at the Belt and Road-themed event. Claiming the top prizes were Colombian chef Ana Montoya, who took first place, followed by the Maldives Jeehan Saleen and Denmark's Krista Kirstensen.
Meanwhile, exhibitors hawked food products from countries along the old Silk Road as China celebrates a modern manifestation of the ancient trade route in the Belt and Road Initiative.
"Since diplomat and imperial envoy Zhang Qian's expedition westwards more than two thousand years ago," the Xinhua News Agency noted in a feature this month, "a path connecting China and the outside world has come into being. The path, known as the Silk Road, has brought about economic and cultural exchanges in China and abroad, as well as a variety of new foreign produce to foodies across the nation.
As a result, new fruits and vegetables have appeared on dining tables ever since, including:
Grapes: Originating in the Black Sea and the Mediterranean, the grape entered China from Dayuan, during the reign of Emperor Wu of the Han Dynasty (206 BC-AD 220). Dayuan was an ancient country in the Ferghana valley in central Asia, which was famous for grapes, alfalfa and ferghana horses.