Huairou farmhouse food added to five star British chef's menu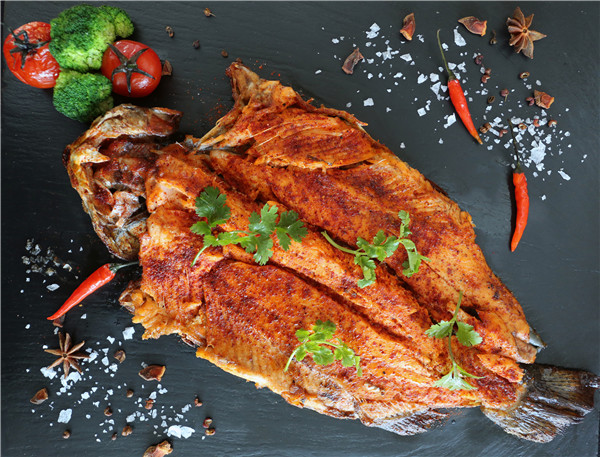 Grilled rainbow trout, a Huairou speciality. [Photo provided to chinadaily.com.cn]
There's been a surge in hotels in suburban Beijing in the past years, as more families look to spend the weekend away from the city. However, Stone noticesd most hotel guests would choose to eat outside the hotel.
"We need customers to come here for the food, not just stay for one night," he said. "First, we wanted to do a fusion of the local food and western style cooking. Then we asked ourselves, what do the guests really want? They want the real local food."
So he decided to keep the farmhouse style dishes the way they are to maintain the original flavor and keep the price affordable. At the same time, the guests can enjoy good services, comfortable ambiance and fantastic views.