Chefs' contest heats up new 3-D movie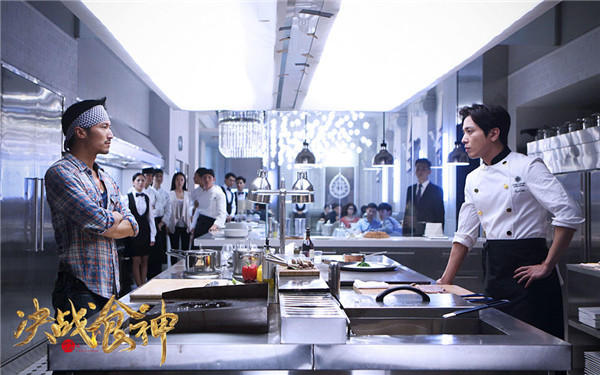 [Photo provided to chinadaily.com.cn]
For foodies, there is a visual feast to be savored in the delicacy-themed comedy Cook Up a Storm.
Led by China's top comedian Ge You and Hong Kong singer-actor Nicholas Tse, the film opened in Chinese theaters on Feb 10.
Set in a fictionalized neighborhood, the tale revolves on two talented chefs: a Chinese young man and another who has a South Korean father and a Chinese mother. They compete for the top title of a best-chef competition but turn to be best friends.
The process of cooking is the highlight of the 3-D Imax version.
Tse, also a popular cooking-program host, says he and his team worked hard on developing new, creative dishes during a recent Beijing event.
Wai Man Yip, the director, says the 3-D format can immerse viewers into the cinematic world, giving them a unique sense that they are standing near the chefs.
Mani Fok, the producer, says the film not only features great cuisine, but also displays some emotional conflict, such as the decades-long rift between the Chinese chef and his father, and the cultural clash between East and West.