Bamboo shoots on menus herald spring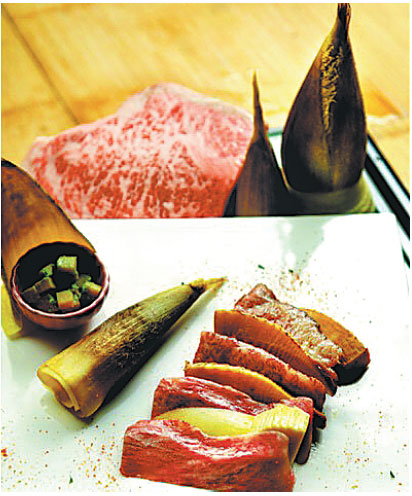 As spring fever hits, spring bamboo shoots are hitting restaurants and supermarkets. The fresh bamboo is so important to Japanese kitchens that they make use of every part of the plant. The leaves and bark are used as wrappers and the most commonly eaten part is the tender shoots. In Beijing, you can find dishes made from fresh bamboo shoots at Keikiku Japanese restaurant at Hotel Kunlun: We recommend the "fresh bamboo shoots with grilled Wagyu sirloin".
Keikiku Japanese restaurant, Hotel Kunlun, 2 Xinyuan Nanlu, Chaoyang district, Beijing. 010-6590-3228.