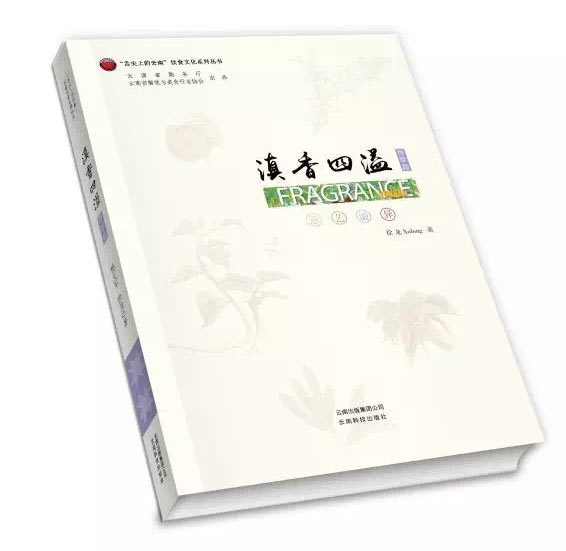 Book cover of Fragrance. [Photo provided to chinadaily.com.cn]
The following are excerpts of the interview.
Why did you want to write a book about herbs?
I have read many books about herbs from other countries. Some are written by cultural studies scholars, and some by chefs, but none of them are written from the perspective of Chinese people. There are many Chinese herbs that Westerners do not have knowledge about.
How was the subject interesting to you?
As I read more about herbs, I realized that there were much more about herbs than its fragrance, such as culture, history, religion and even the Greek mythology. Knowing those behind the herbs is more important than just knowing how to use them.
Is the book about herbs all over the world or only about Yunnan?
This book focuses on herbs in Yunnan, but I am interested in herbs all over the world.
Why Yunnan?
Actually, my initial plan was to write a book about herbs all over the world. I have travelled to more than 30 countries to study at the original birthplaces of different herbs.
In 2013, I was invited to Yunnan to give a lecture by Yang Aijun, president of Yunnan F&B Delicacy Trade Association. Besides the lecture, I also took the opportunity to study herbs in Yunnan to collect material for my book. After the initial study, I realized that Yunnan had many more herbs than I thought, and the cooking methods were so unique.
Yang read my mind and encouraged me to publish a book about Yunnan's herb first. I thought it was a good idea. Why not take a smaller task first before the big one?