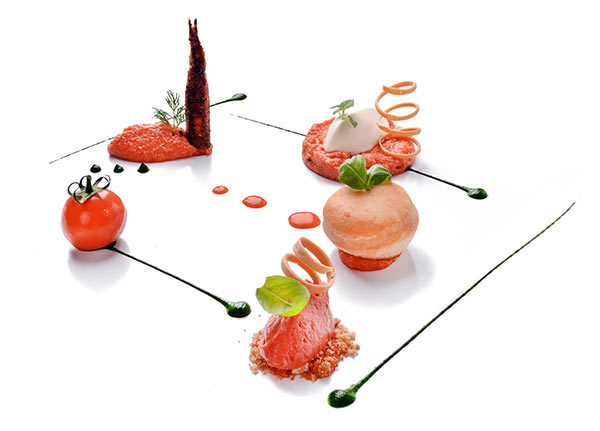 Michelin-starred Vincenzo Guarino brings his culinary artistry to Beijing with other top Italian chefs.
"It's a lot to organize," says La Pizza owner Gennaro Miele, who has spent 10 years developing a wholesale supply chain from Italy for his three Beijing restaurants and for Italian chefs around the country.
"When you have someone like Heinz Beck coming," he adds, "you have to make sure you have the proper stuff - the olive oil he uses, the right cheeses, all that."
Repetti will be cooking at Peking Cafe on Wednesday, Thursday and Friday.
Gramaglia will be in the Flames kitchen at the Hilton Beijing Wangfujing on Wednesday, Thursday and Friday.
Ostacolo will be at La Pizza Wednesday and Thursday.
Luciano Monosilio and Guarino will be at Cepe in the Ritz-Carlton Financial Street on Saturday, with Monosilio staying on the following four nights.
Via Roma, site of the opening gala dinner on Tuesday, will also host the champion acrobatic pizza chef Vincenzo Tesauro on Wednesday, Fracassi on Thursday, and Guarino (wine dinner) on Friday.
Tianjin events, at Bella Vita restaurant, will feature the pizza wizard Tesauro on Thursday; Fracassi and Ostacolo will take over host Samuele Rossi's kitchen on Friday; a quartet of the guest chefs will team up for a "summit farewell party" on Saturday night.
Contact individual restaurants for times and prices.