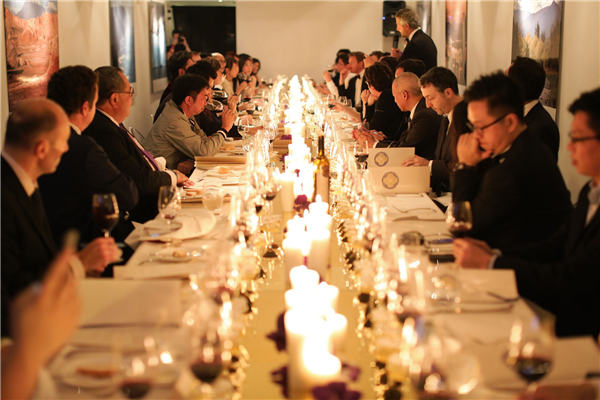 Sena means "signal" in Spanish, and a series of blind tastings were designed to send a message to the world about Chile's best wines.
Chadwick and others, however, believed the country could produce vintages as good as any in the world. California's legendary winemaker Robert Mondavi visited Chile and agreed.
Two decades earlier, the California wine industry was in a similar position: Americans who knew wine, and had money to spend on a quality bottle, were buying European labels. In the 1970s, it was Mondavi who convinced Baron Phillipe de Rothschild that California, particularly the Napa Valley, could be the wine world's Next Big Thing, and the two men formed a joint venture to create an iconic brand there. The result, Opus One, made believers first of European connoisseurs and then Americans, and today the label commands a premium price on wine shelves around the world.
Mondavi, touring Chile's wine country with Chadwick in 1995, was convinced that the terroir, the expansive agricultural land and the legacy of winemaking handed down from early Spanish missionaries could produce wine that would do for Chile what Opus One had done for Napa Valley.
"We were determined to produce the best and get the recognition," says Chadwick.
The first proved easier than the second.