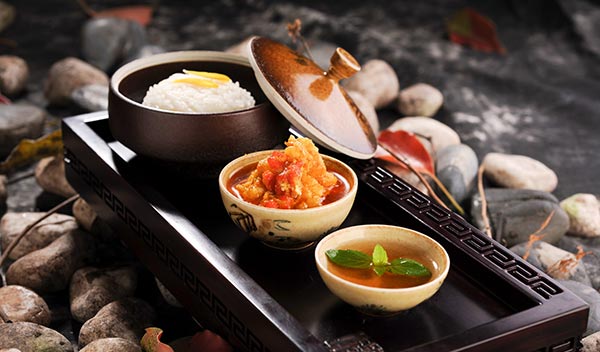 Hairy crab. [Photo provided to China Daily]
In 2002, he relocated all of his crabs to the east region of Taihu Lake from Yangcheng Lake, which is generally considered the best place to breed hairy crabs. The 120-square-kilometer Yangcheng Lake, thought to have been a part of Taihu thousands of years ago, is "simply too crowded", as Ke explains.
"You don't have to stick to Champagne for fine sparkling wine. I don't want to sacrifice (the quality of) my crabs only to get a birth certificate from Yangcheng Lake," he says.
Ke made his first bucket of gold by being one of the earliest traders in China to export lobsters to Europe in the 1980s. He later latched onto the niche market of hairy crabs in Hong Kong and Southeast Asia, where large numbers of affluent migrants from Shanghai and neighboring cities craved a bite of their hometown special. It was not until the beginning of 2000 that domestic demand climbed and now outpaces exports.
Subsequently, Ke's business has grown not only in volume, but also in scope. His complete hairy-crab business now ranges from breeding hairy crab fry with Shanghai Maritime University, to processing 15 tons of crab meat in his factory. His restaurant chain has a menu of 26 dishes using different parts of the crab.
The business is called Cheng Long Hang, a typical Cantonese name for grocery stores in Hong Kong meaning success and prosperity. It's also the name of one of the first stores in Hong Kong to which Ke shipped his hairy crabs, and which later became his business partner.
Ke insists he went into the restaurant business not for profit, but only because the restaurants that used to buy his hairy crabs "did not treat them as seriously and properly in the kitchen" as he did in the lake. The way Ke serves his hairy crabs is more than serious. He brews his own vinegar, with less than the typical sourness, designed his own scissors to dissect the crabs more efficiently and trained his waitresses to dissect a hairy crab within two minutes.