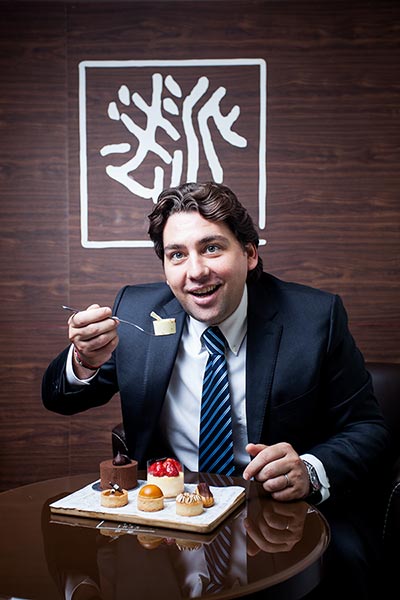 Benjamin Devos' bakery shops offer handmade products. [Photo provided to China Daily]
Machines have no feelings and cannot adjust to conditions, such as the weather.
A simple example: the increased humidity in Beijing's summers will prompt a senior chef to bake breads longer based on experience, but a machine lacks such flexibility, he explains.
The central kitchen alone employs more than 45 people to bake and cook.
Also, products made by machines all look the same, and are "boring", he says.
Following French traditions and making innovations to appeal to local tastes only when necessary, such as reducing the sugar content, the bakery's offerings now have a growing group of fans among both Chinese and expats.
The bakery shops are often packed during mealtime, and customers come for tasty sandwiches, salads and drinks that are made with the freshest in-season ingredients.
Devos says the menu is regularly updated.
Among the appealing offerings for summer, I liked the blackberry mango sorbet cake best.
The bright red-and-yellow cake was fresh and creamy, with a nice balance of sweetness and tartness.
If you go
8 am-8 pm, daily. 1/F, Jiezuo Building, 55 Xingfucun Zhonglu, Sanlitun, Chaoyang district, Beijing. 010-6416-2853
Related: