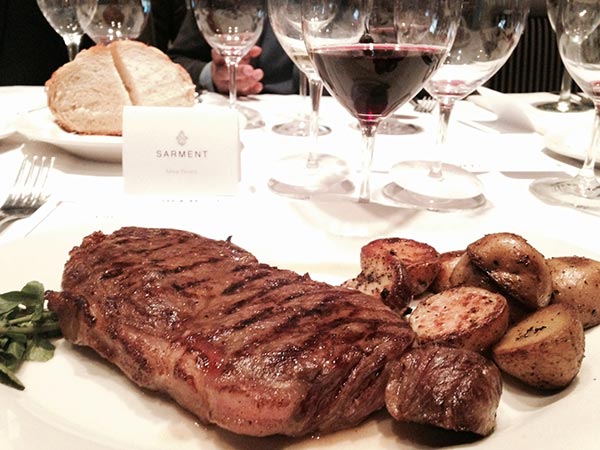 Many ways of potatoes: Restaurants like Morton's Chicago Steakhouse are serving up spuds in many forms across China. [Photo provided to China Daily]
You just ruined it for me, Pan. Potato noodles? Seriously?
On paper, producing more potatoes, which are less water intensive and can grow in arid regions, appears to be a sound solution to China's food security. Annual droughts have left many without water while the top farming regions of the North China Plain are heavily reliant on groundwater that is severely polluted. According to a February 2013 report by the nation's Ministry of Land and Resources, over 70 percent of overall groundwater quality is classified as "unfit for human touch". Fantastic.
This bodes well for the tough tuber and we at BaytoBei would like to be the first to welcome it by dipping it in hot oil. Here's the recipe for our Badass Roast Potatoes.
Qiang Xiaoji and B.W. Liou are Beijing foodies, one a San Francisco Bay-area native and one a bona fide Beijinger. They previously published this report at their food and drink blog, BaytoBei.
Related: