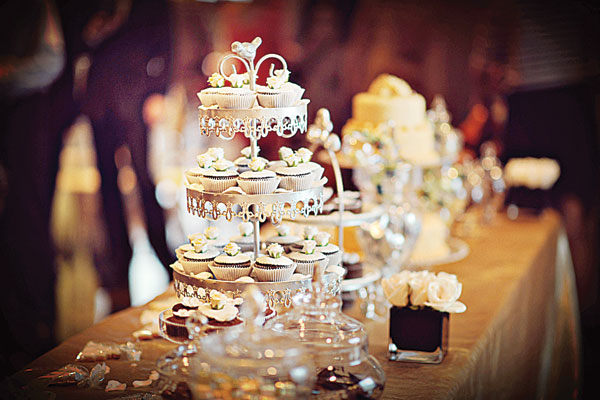 [Photo provided to Shanghai Star]
During a trial session in November, children gathered around a table to make the tempting candy. Sugar crystals were put in a pot and heated on an induction cooker, which makes the sugar gradually melt into transparent syrup.
The air was filled with sweet sugary fragrance. Children put coloring agents into the pot to make it the color they wanted, poured them into the moulds of rings or heart shapes, and spread colorful sugar pearls for decoration.
Chen says her first dessert shop will open on Julu Road later this month. Guests can enjoy afternoon tea in the 300-square-meter garden surrounded by flowers and greenery.
"Weeks before the store opening, a couple of stray cats were attracted to the garden and we decided to give them nice food and accommodation," she says.
Chen began creating her small world of dessert making during pregnancy, so she hopes her boy, a dessert enthusiast, will carry on the sweet business.
"This career was born when he was in my belly. It's a job that gives happiness and brings glory and I hope to make it a family business," she says.