Many of you may know South Korea for its pop culture, including K-pop singers led by international sensation Psy. But food is also an important part of the country's culture, and is luring more and more foodies from around the world.
South Korea's cuisine is healthy, varied and is especially renowned for being spicy.
Food is an essential part of South Korean life, and traditional dishes are a source of great national pride, as they are distinct from other countries. Whether eating in restaurants or from street vendors, you can always find some authentic local specialities in South Korea.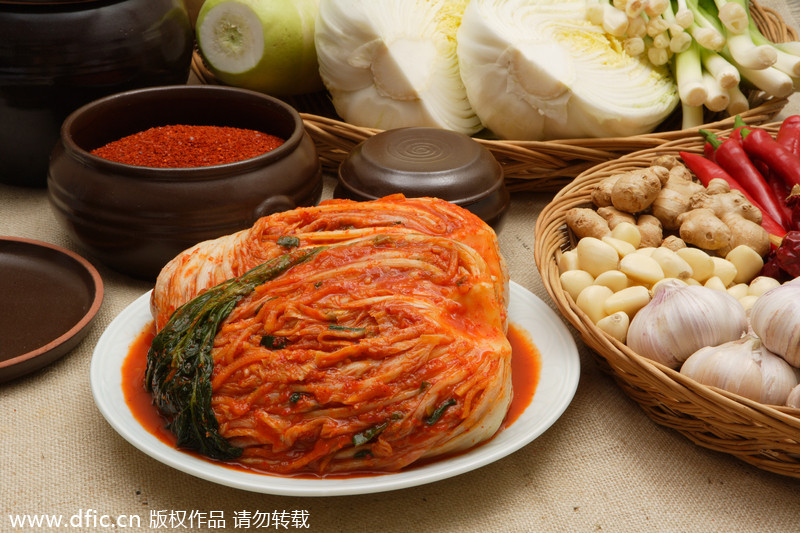 Kimchi or Pickled Cabbage is the national dish, and is vital to any meal in the country. There are many different kinds of kimchi, but the most common version is made with napa cabbage that is preserved and lightly fermented in bright red chili flakes. It lasts for months and is also used as the base for many other dishes, such as kimchi stew. [Photo/IC]
Related Special: