Eat beat
Chill on the summer solstice
The longest day of the year is this weekend, so the summer solstice can mean an unpleasant roasting even if the temperature doesn't set a record. But a little planning will help you get by the day. Here are three great ways to beat the heat.
Get high, get cool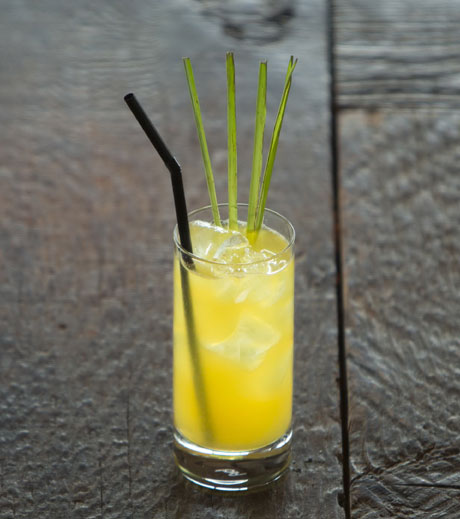 Relax in the cool evening breeze from the Huangpu River and enjoy amid summer night's dream amid the stunning view from the 58th floor of the Ritz-Carlton, Pudong. Dine or share a few drinks with friends in the hip eatery Flair, which features Asian tapas and a raw seafood bar. A seasonal treat of 16 cocktails, specially created to go with celebrity guest chef David Thompson's Thai menu, were such a hit that the bar will be serving the mall summer. Thompson and his intriguing dishes have gone back to Bangkok though. Our choice (pictured) was Thompson's own choice: the Koh Chang, a sassy refreshment that combines Martell cognac, fresh ginger, a citrus wedge, fresh lemongrass, sugar syrup and ginger ale. It's 130 yuan ($21) for one, but you'll want two.
Flair at the Ritz-Carlton, Pudong, 8 Century (Dadao) Avenue, Lujiazui district, Shanghai. 021-2020-1888.