Specialties of Tibetan restaurants in Beijing
No. 5: Tibetan decorations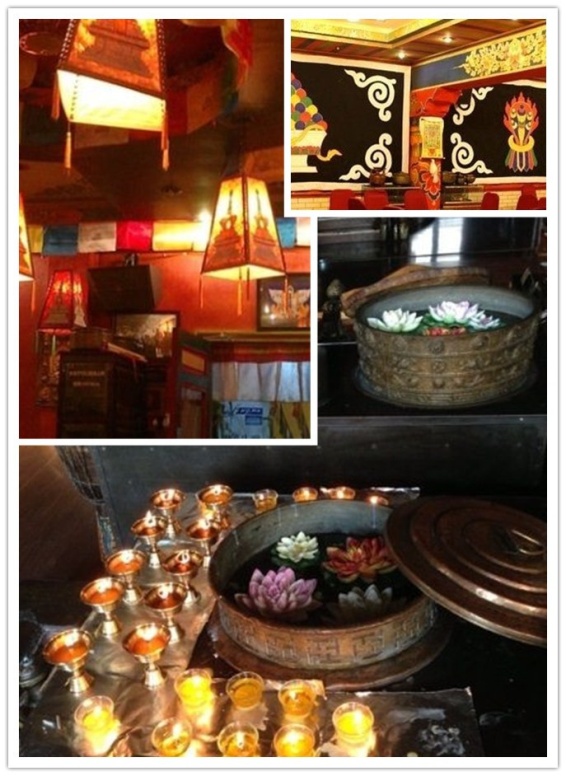 Besides the delicious Tibetan food, the Tibetan decorations in these restaurants can be the indispensable condiment for the customers. [Photo/China Tibet Online]
Besides the delicious Tibetan food, the Tibetan decorations in these restaurants can be the indispensable condiment for the customers.
Wooden window lattice, paper lanterns, copper prayer wheels, and exquisite murals and statues may give you a transcending feeling as if you were already in Tibet more than 4,000 kilometers away.
Some may ask if the Tibetan restaurants in Beijing have adjusted the Tibetan food with Beijing flavor. My answer is "no". Yet, why not try them and see for yourself?