Specialties of Tibetan restaurants in Beijing
No.2: Buttered tea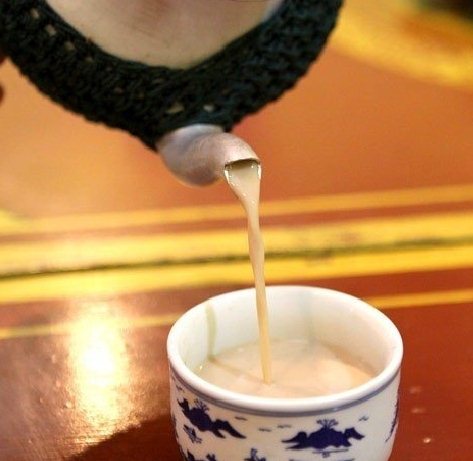 Buttered tea in the Drolma Tibetan restaurant in Beijing. [photo/China Tibet Online]
There's a saying that "Without drinking the buttered tea, one barely has traveled to Tibet". The buttered tea is a routine drink for Tibetans and is the most ancient and popular tea drink.
When Tibetan people welcome you to their homes with buttered tea, you should use your right hand to dip the tea and flip three times to the air before drinking it, which is a custom to show respect to the deity and pray for auspiciousness, peace and happiness.
Yet, many non-Tibetan people would not love the tea at first due to a strong exotic smell. But, they may begin to like it with a second sip, tasting the aroma between the teeth in the mouth. And then, people may fall in love with the buttered tea.
For those who cannot handle the buttered tea, Tibetan sweet tea, which is like milky tea, should be a good adapter. Many Tibetan restaurants in Beijing provide this Tibetan sweet tea such as the Drolma restaurant.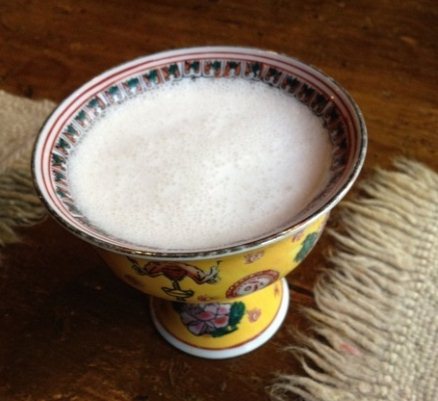 Buttered tea in the Makye-ame Tibetan Restaurant. [Photo/China Tibet Online]