Tea culture in Uruguay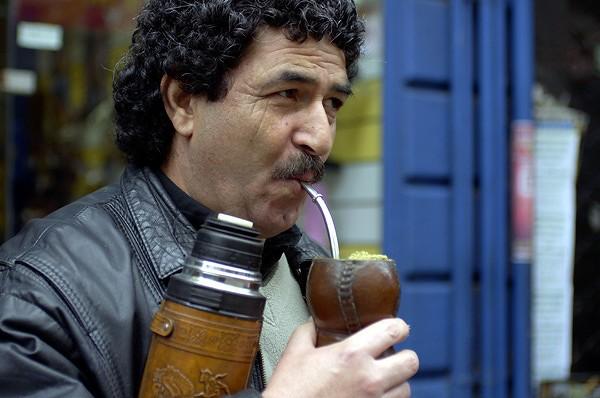 Everyone knows that the Chinese love tea. But they are certainly not the only ones. In Uruguay, the local tea called "Mate" is indispensable in people's daily lives.
On the streets in Uruguay, people can be seen carrying their Mate cup wherever they go. The oval shaped cup with a metal straw is part of life. It's said that Uruguayans could perform just about any activity including driving or tying shoe laces whilst holding their Mate cup.
Originated in South America, the tea is made of leaves from the mate tree. It is no different from how tea is consumed in China, except for the metal straw. Mate tea leaves are rather small, and the net at the end of the straw prevents drinkers from getting them in their mouths.
Mate cups are usually made of calabash and sometimes decorated with hides and wooden carvings. It also makes a good souvenir for tourists.
"It's new for us. In El Salvador, we often drink coffee, but these cups are good souvenirs to take home," a tourist said.
Despite a diet not conducive to healthy living, obesity is relatively low here. Many believe it's all thanks to the magic of Mate.
"Studies show that Mate contains properties that can strengthen the body against diseases like cancer. And nevertheless, it's refreshing!" said Professor Nelson Kerve from University of The Republic.
The polyphenol in Mate is said to help metabolism and also has an anti-ageing effect. Currently the country is working with Argentina, America and Japan to study the application of Mate in medicine and food. Hopefully other Mate beverages will soon come on the market.