Black tea from Yunnan and Tibetan buddhism
Pu'er tea, a kind of quality black tea, is one of the necessaries of Tibetans, and also one of the seven kinds of sacrifices offered to Buddha in Tibetan Buddhism. Thus it has been the lifestyle of ethnic Tibetans living in southwest China's Yunnan province.
Recently, the 15th Red Hat Karmapa Shamarpa discovered a batch of Pu'er tea in the cultivation caves of the great Buddhist masters Padmasambhava and Milarepa. Among the excavated Pu'er tea is some from 860 years ago brought by different Rinpoches of the sects ranging from the 1st Dusum khyenpa Rinpoche to the 15th Red Hat Shamarpa.
Boasting a long history, today's Pu'er tea can be dated back to China's Zhou Dynasty (about middle 11th century 256 BC). It was introduced into Dechen Tibetan Autonomous Prefecture (a northwest Yunnan's prefecture which is famed for the Shangri-la County) in 700 B.C, according to the existing excavated tea sets.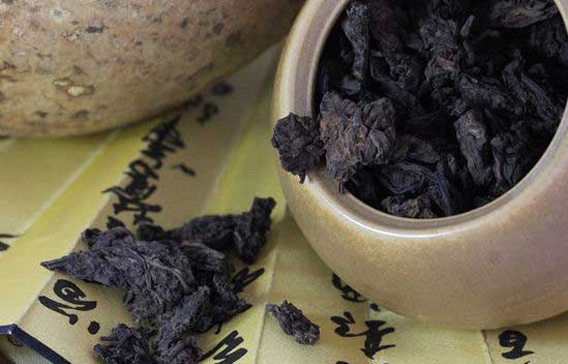 File photo shows the Pu'er tea produced in southwest China's Yunnan province.