Big red robe on the cliff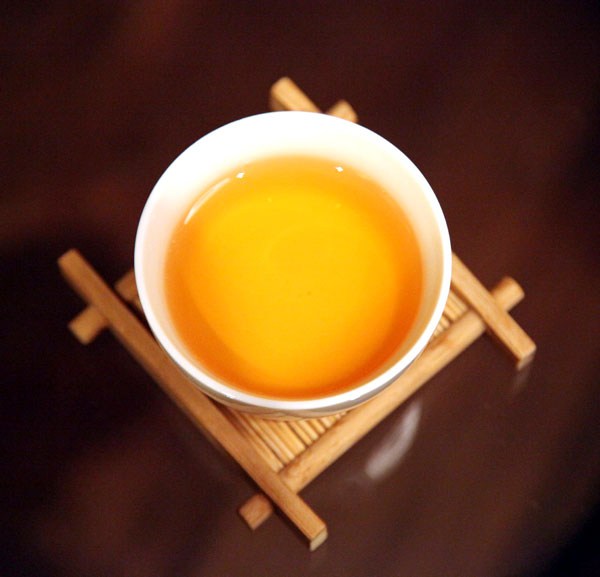 [Photo by Fan Zhen/China Daily]
The very first cup is toasty, reminiscent of baking dough and the smell of stove firewood. That first fragrance is aggressive, and is aptly named "fragrance of fire".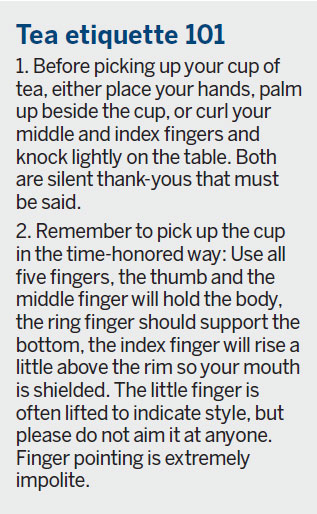 With the addition of the second brew of boiling water, Dahongpao develops a floral accent, a distinct perfume of orchids. In fact, connoisseurs are reminded of the rare cliff-side orchids that grow near the parent plants. That is the fragrance that comes from the stir-frying process in the tea making.
By the third cup, the tea is stripped down to its natural flavor, or "natural charms" in the specialist jargon. The top note is a waking bitterness that stings the taste buds, getting stronger before the sweet aftertaste comes along as the mouth reacts.
Unlike less tenacious teas that lose all their flavors by the second or third brewing, Dahongpao can stand at least eight rounds of boiling water and still yield its distinct aroma.
It is a tea with character, and its character reacts to heat, giving off a particular scent that changes when it is scalding hot, another when it's lukewarm, and still another which lingers in the cup even after the drink is done. It is rich magic, like life.
Tea masters compare the Dahongpao to a seasoned man, who has seen the vicissitudes and reflected on his past. There are bitterness, heat, floral highlights and a bouquet that is mellow and sweet.
You should drink it on its own, with company, in humid weather and cold, in the afternoon and the depth of night. It is the perfect companion when you want to be alone with your thoughts, and a pot.
Zhou Yutong is tea sommelier of the Four Seasons Hotel, Beijing.
Contact the writers through
sunye@chinadaily.com.cn.