A bulging problem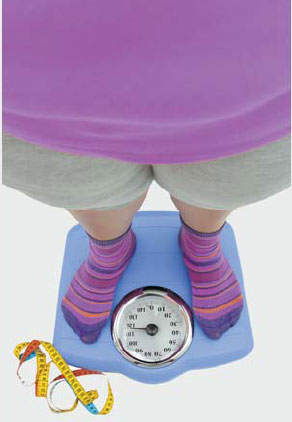 Obesity can have a severe impact on health, increasing the threat of developing Type 2 diabetes, some cancers and heart and liver diseases. And in recent years, governments all over the world have been concerned with heading off an obesity pandemic.
"It's time to have global attention focus on the fight against obesity - which is becoming a global issue as more developing countries suffer the obesity pandemic," says Jamie Oliver, British chef and food activist known for his culinary television shows and cookbooks.
Oliver has been working to improve unhealthy diets, especially in schools, in the United States, United Kingdom and Australia.
This year, he delivered a speech before an audience of more than 1,200 youths, all under 27, from over 170 countries at the One Young World summit in the United States. One Young World is a nonprofit organization which provides opportunities for young adults to join in a global network of socially committed individuals with leadership potential.
Oliver says action must be taken to educate young people and local communities so they can make better food choices and take ownership of their own weight and health.
"In China, obesity is catching up with Western countries, especially among children," says Qu Shen, a specialist on obesity. "It's time for the authorities to intervene."
According to China's official figures, the country has 120 million people classified as obese, and the World Health Organization notes that 12 percent of Chinese children are overweight.