Bean curd and gold leaf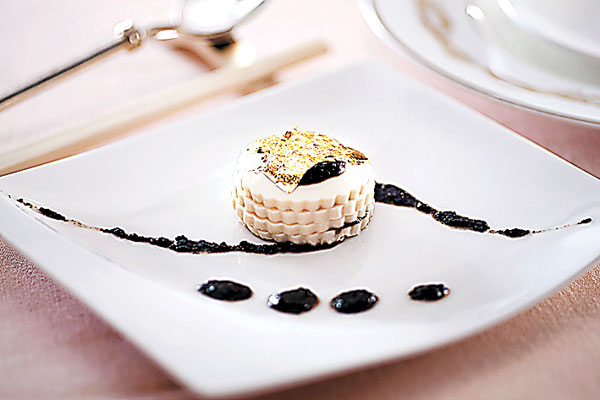 One of Ming Court's most popular items, the black and white simplicity of the silky bean curd dish (pictured) is gilded with edible gold leaf. So smooth it seems to glide along the tongue, the black truffle embellishment adds richness and elegance, elevating the common bean curd to gourmet decadence.
Ming Court, Langham Place Mongkok, 555 Shanghai Street, Mongkok, Hong Kong. 852-3552-3388.
- Rebecca Lo