Out of the cold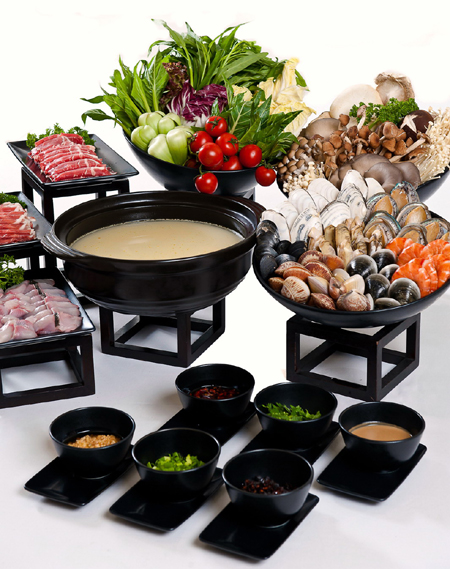 Beijing's buffet restaurant East 33 offers a new winter menu to satisfy the discerning hotpot lover. Photos provided to China Daily
Warm your tummies with the best of Beijing's latest seasonal menus. Ye Jun recommends some cozy destinations for winter.
As the temperature drops below zero, it gets harder for Beijing restaurants to attract diners out into the cold and wind, but they have come up with some certain winners to lure dedicated gourmets out of their warm cozy nests.
Raffles Beijing's East 33, for example, has a new winter menu that will have diners gathering round a hotpot, enjoying seafood. The buffet restaurant has specially commissioned some special clay pots for tabletop stoves so diners are warmed up comfortably, regardless of how hard the cold wind blows outdoors.
There are four base stocks to choose from - a spicy Sichuan broth, a nutritious chicken soup, a Southeast Asian-style bak kut teh or pork ribs soup, and a spicy and sour Thai tom yum goong.
Related: An Italian in Beijing
To start the meal, you can create your own dip at the open buffet station from almost 20 different ingredients. Concoct a traditional Beijing sauce with sesame paste or go for a simple soy and chili dip.
For the main meal, there is a big selection of mushrooms and vegetables, and freshly prepared lamb and beef.
But the highlight is definitely the seafood: two fresh abalones for each customer, Alaskan crab leg, ready-dressed sea crab, fresh crab pincers, white prawns and a variety of shellfish.
The seafood at the hotel is of high quality, and the sea crab, for example, is heavy with meat.