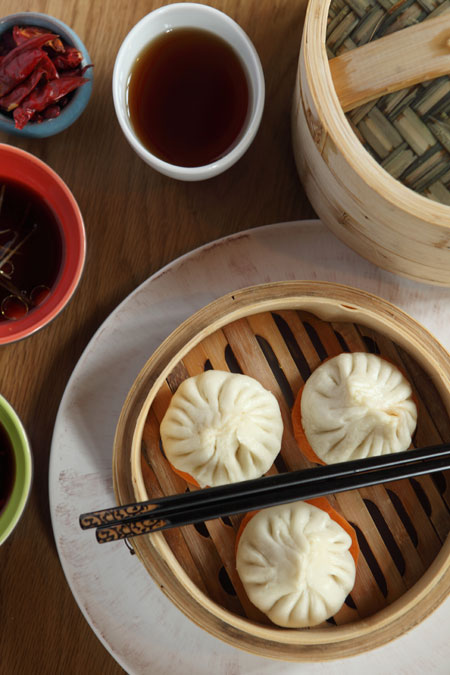 [Photo/China Daily]
The newly opened Hotel Indigo Tianjin Haihe has launched a new all-day dining venue. Neighborhood restaurant Albert's will feature an eclectic mix of European favorites and dishes steeped in local Tianjin history — like a new take on that classic bun, goubuli (above).
European classics such as beef Bourguignon with sweet garlic mash and chicken liver parfait also draw influences from the old foreign concessions. Another Tianjin classic you can sample at Albert's is chao hecai, a traditional pancake stuffed with stir-fried vegetables that became a popular street-side snack in Tianjin.
Albert's uses seasonal produce that is also organic where possible. Chef Dick Lu has his own garden for herbs and the wine list is selected from small family-owned estates with limited scaled harvests.
The organic philosophy also stretches to the coffee at Albert's, all 100 percent single-origin, fair-trade Arabica beans, brewed on a La Marzocco coffee machine, custom made in Florence.
Albert's, 2/F, Hotel Indigo Tianjin Haihe, 314 Jiefang South Road, Hexi district, Tianjin. 022-8832-8888.