W C Special 13: England going home
Trust 13 to be the report on England going out!
The last 24 hours have been like reporting on an English Premier League weekend. Chelsea may have gone top on Sunday, but we have to wait to see if Arsenal regained top spot in the Monday night live for TV game. So we now know that England did exit the World cup with the defeat v Uruguay. We know because now we see that Costa Rica beat Italy 1-0.
Luis Suarez broke English hearts with two goals that gave Uruguay a 2-1 win. When Wayne Rooney finally got a World Cup finals' goal to equalize quite late on in a tense 2nd half, there were even suggestions that England could go on and win it. Yet Suarez is a clinical finisher and he made no mistake with an even later goal on a break. The media headlines pointed out that Suarez was motivated in advance by England manager's refusal to label Suarez a World Class player. Well, he is now!
England had their first ever losses in the opening two games of a W C Finals' tournament.
The England team has not played badly in two games both ending in 2-1 defeats. The other teams have played better. Hodgson should carry on developing the younger players for Euro 2016 and we may see more of them start in the so-called dead rubber v Costa Rica. I do not think that it is a dead rubber in the sense that Australia v Spain is, with both teams out of it. The top place in this group is still to be decided and Costa Rica wants it. England could yet end up with no points for the first time in a World Cup Finals' group. We shall see. However, what a cracker Italy v Uruguay promises to be. Don't bet against Luis Suarez to take the South American side through!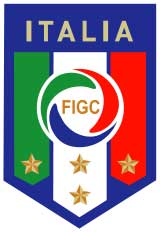 Italy have their work to do to avoid exiting with England

By ColinSpeakman
International Educator, Economist, goal of helping to increase understanding of China by the West
(Opinions of the writer in this blog don't represent those of China Daily.)