Footwear brand backs panda protection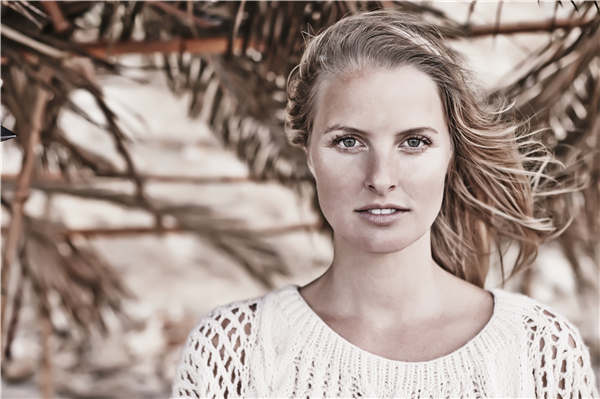 Heather Mycoskie, wife of Toms' brand founder Blake Mycoskie, talks about their new collection Panda Pals in collaboration with WildAid. Provided To China Daily
Fashion is often under attack by animal welfare and rights advocates, but there are exceptions.
The US footwear brand Toms released its new limited edition collection Panda Pals in collaboration with WildAid, an environmental organization based in San Francisco.
The collection offers five styles for men, women and kids, all highlighting the images of pandas, in a message to protect the endangered species.
In 2014, the brand created Toms "animal initiative" to partner with non-profit organizations and help them with their conservation efforts. They have supported gorillas, elephants, rhinoceros, big cats and sea turtles. This year, the brand is focused on the giant panda found in China's Sichuan province.
"I have always been passionate about mother Earth and all the resources it provides us and animals are such a big part of that. It's important that I do all I can to protect them," says Heather Mycoskie, the wife of brand founder Blake Mycoskie.
She visited the Chengdu Panda Research Base last year and learned about the educational programs and advocacy work WildAid supports.
"It was incredible to see the beautiful creatures up close and it furthered my passion to help spread global awareness," she says.
"Blake's goal is to continue to be a leader and inspire other companies to give back to those in need. It's so important for us to make this world a better place and we will continue to challenge ourselves and others to improve."
Toms initiative looks for research organizations to partner and will continue to support a different animal group annually, says Mycoskie.
During a trip to Argentina in 2006, Blake Mycoskie saw the plight of the local kids, which inspired him to establish Toms in the United States.
Since then, Toms has practiced a one-for-one concept. With every pair of Toms shoes purchased, a pair is given to a child in need. In addition, a portion of the proceeds is given to the NGO partner to support its conservation efforts.
Since 2006, the brand has given over 70 million new pairs of shoes globally.
The company also has developed its own sunglasses, coffee and bag lines, where it uses this concept.