Gifts of love and care for Chinese New Year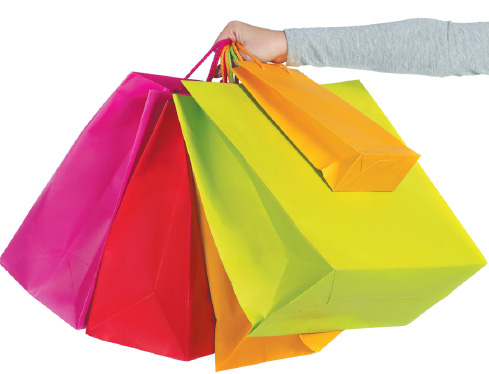 [Photo provided to China Daily]
As the most important festival in China, the Lunar New Year is not only a time to get together with families but also an occasion to show them love and care.
While the best gift is always your company, it is even better to express your affection with more visible things.
It can be a tricky task to pick a nice present. We all have had that moment when we receive a present only to put it in the storage room later. Other times, we can't wait to try it on.
To pick a gift, you will have to know the person well and understand their lifestyle. A new Apple Watch might appeal to people who like technology, but not necessarily to those who prefer classic jewelry.
Here are some gift ideas for your loved ones:
Homeware
For a few thousand yuan, an air purifier could significantly improve the air quality indoors so that you can enjoy cleaner air.
Electronic toothbrushes are also a smart pick as parents usually place a lot of importance on oral health, and an automatic toothbrush may really help.
Dishwashers and smart vacuum cleaners are good choices, too. Brands like Honeywell, Siemens and Dyson are among the hottest picks.
Digital products like Kindles and iPhones may also appeal to parents, who embrace the latest technology.
For parents who love tea, a set of nice porcelain ware may fit the bill.
Automatic foot tubs and massagers are among the top-rated gifts for parents as many prefer personal care at home rather than in expensive salons.
Jewelry and accessories
Jewelry may cost more, but nice pieces can last longer. Jade, gold and pearls all have auspicious meanings in Chinese culture. Jewelry with Year of Rooster themes may also appeal to the older generation.
Brands like Chow Tai Fook, Lao Feng Xiang and Mikimoto are among the most popular choices.
Wallets are also a common pick as they represent omens of wealth.
Garments
As a winter staple, cashmere garments are a great way to express your care for your parents. Erdos, an indigenous brand that specializes in cashmere, offers good value for money. Following a recent revamp, the brand also has more fashionable items that offer both style and warmth.
Aside from cashmere, silk scarves are also good since they are affordable and can highlight winter outfits.
If your parents have a fitness routine, consider sneakers, knee pads and sportswear.
Experience
While gifts are usually tangible, they can also be more creative. Cleaning services, flower delivery, concert tickets and fitness-club memberships may all be appreciated, as some parents value experiences more than physical gifts.