How to elevate your shirt game in 2017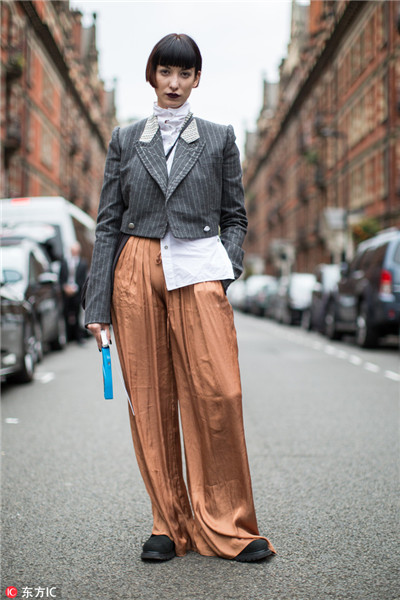 A street snap from the 2017 Spring/Summer London Fashion Week shows the half-tucked shirt style. [Photo/IC]
Your favorite button-up shirt isn't going anywhere in 2017, but new fashion trends are giving this everyday item a new twist.
To tuck or not to tuck your shirt in is no longer a question you have to ask yourself in the morning. The "IT" style that quickly gained popularity in the fashion scene is the half-tucked shirt, for a polished, yet casual look.
The simple and polished bottom-down shirt look is gone. Whether you wear it half-tucked, back in front, off the shoulder or under a sleeveless trench, you should start playing around and messing with your shirts.
The following looks will show you how to elevate your shirt game in 2017.