Touches of grace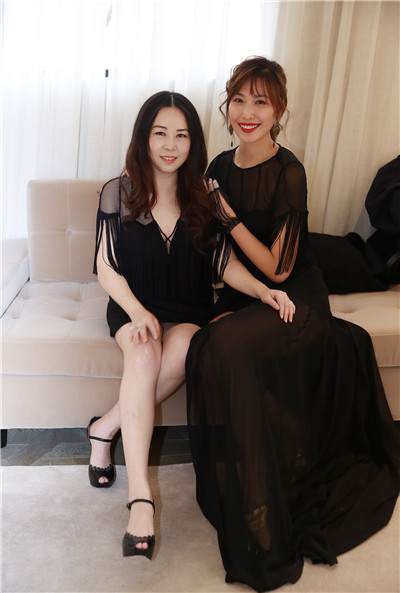 Grace Chen (left) and Xu Jidan, Miss Universe China in 2012, at the Shanghai fashion show. [Photo provided to China Daily]
Chinese-American fashion designer Grace Chen gives a light and airy feel to her new collection. Sun Yuanqing reports.
While China-inspired fashion was on show at the recent Victoria's Secret Fashion Show, few do it better than Grace Chen, the Chinese-American couturier who has dressed some of the most influential women in China.
The designer recently held the 2017 spring/summer fashion show in Beijing, redefining China-influenced fashion in a modern context.
Obvious Chinese elements and motifs are nowhere to be seen in Chen's design. The influence is subtle and understated in the lines and silhouettes.
"We don't really have to try to show it. Instead, we believe in universal beauty, which everyone can relate to," says Chen.
Inspired by Creep, a song by the English rock band Radio-head, the show takes on the theme of "Beautiful World", which is from the lyrics: You're just like an angel, your skin makes me cry; You float like a feather, in a beautiful world.
The collection interprets the beauty of love with evening dresses, cocktail dresses and capes.
Light features adorn the dresses in various ways, adding a touch of airiness and romanticism.