Stay warm, look cool: How to layer with outerwear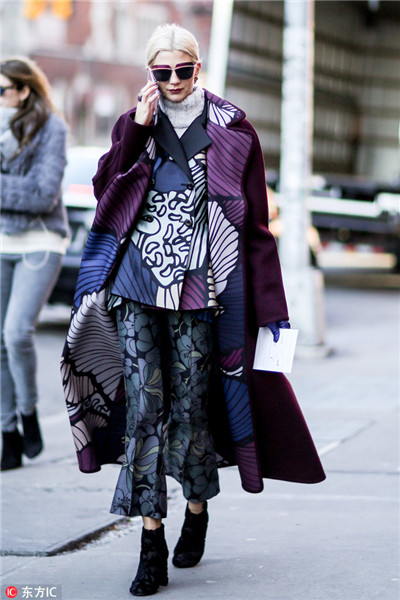 A street shot from the 2016 Fall/Winter New York Fashion Week. [Photo/IC]
The harsh cold of winter is in full swing. How can we dress to tackle sub zero temperatures while not looking like a walking comforter? The simple and proven philosophy is to layer up.
Simply putting one clothing item over another can easily go wrong. Inspire your winter layering game by checking out how fashionistas layer up two outerwear items for one killer outfit.
The best thing about layering is that you can easily put on or take off clothes based on your needs.