Prepare for a greenery lifestyle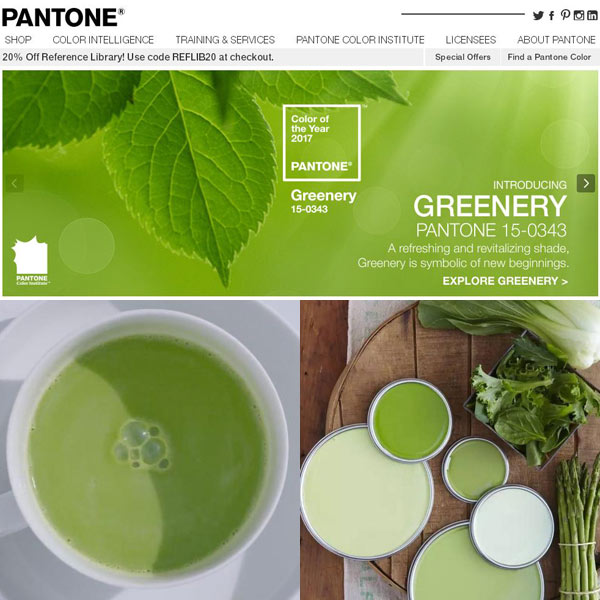 Greenery has been selected as the Color of the Year in 2017. [Photo provided to chinadaily.com.cn]
Greenery has been named Color of the Year in 2017 by world renowned Pantone Color Institute.
On the company's website, Pantone Color Institute CEO Leatrice Eiseman described greenery as a "fresh and zesty yellow-green shade that evokes the first days of spring".
"Greenery bursts forth in 2017 to provide us with the hope we collectively yearn for amid a complex social and political landscape. Satisfying our growing desire to rejuvenate, revitalize and unite, greenery symbolizes the reconnection we seek with nature, one another and a larger purposes."
Beijing-based fashion designer Li Xiangrui was not surprised by the choice.
"The color symbolizes new beginnings," Li said.
"All the popular culture results from our daily life, the color is no exception," fasion commentator Ma Xiaoju said. "In modern society, more and more people have developed the habit of living in harmony with nature. The nature color deserves to gain more attention."
Greenery has already gained world-wide popularity from urban planning and architecture to clothing and daily necessities.
Have a look at how greenery-style elements are already part of your daily life.
Related:
Want to keep warm in winter without layering up? Try Russian pants!
Fried-egg-with-tomato dressing style: ungraceful or fashionable?