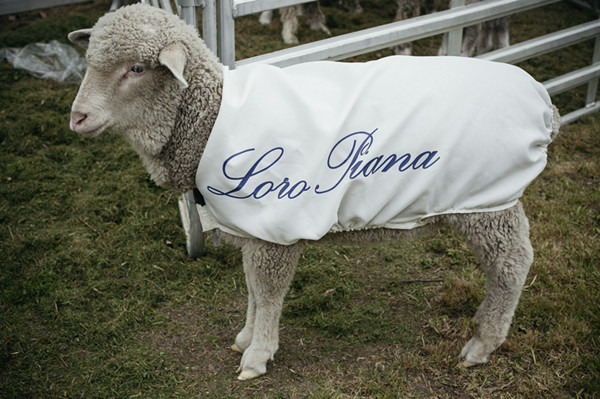 Loro Piana creates the "Cashmere of the Year Award" in order to obtain the best raw material. [Photo provided to China Daily]
The company has a presence in all the major markets where the materials originate - Peru and Argentina for vicuna, China and Mongolia for cashmere and baby cashmere, and Australia and New Zealand for fine merino wools.
Buying raw material directly from farmers to ensure quality has always been the Loro Piana tradition. Currently, China is Loro Piana's new destination to explore the mystery of cashmere and get hold of high-quality raw material.
To obtain perfect cashmere (where the thickness of the fiber is less than 14 microns), Loro Piana launched a project in China in 2009 in Alashan, in Inner Mongolia. The project involves joint research by China's Jilin Agricultural University, Italy's Camerino University and the Italian National Agency for New Technologies, Energy and Sustainable Economic Development.
"In the last 20 years, the number of goats in China has increased greatly, but the quality has dropped, which is a big problem, because the goodwill for cashmere will be lost and it won't be appreciated by consumers as it used to be," says Loro Piana, who comes from the sixth generation of the family to run the business.