Screen time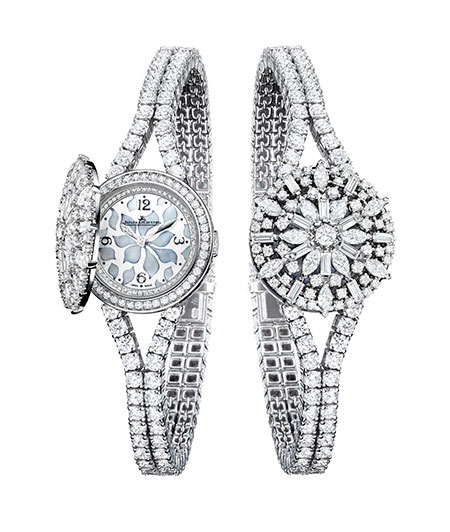 Rendez-Vous Ivy collection, Jaeger-LeCoultre's latest offering. [Photo/China Daily]
Compared to those in Europe and the United States, Chinese customers prefer rose gold and more complicated models. They also tend to be interested in more expensive watches, Maspetiol says.
Like other luxury brands, Jaeger-LeCoultre has been affected by the slowdown in China's luxury industry. However, the biggest challenge lies in the price gap between China and Europe, making Chinese customers wait for overseas trips to buy luxury products, he says.
While the rise of Swiss franc early this year has been raising the costs in Switzerland, the brand has been trying to lower the cost in China to narrow the price gap.
"All the luxury brands, not only us, are starting to focus on price positioning ... The price gap should continue to narrow. Europe may continue to increase," he says.
Although some luxury brands have closed stores in China, Jaeger-LeCoultre still sees itself in the expansion phase. Having covered first-tier cities, the brand is looking to expand to second- and third-tier cities.
"Chinese are the most important clients of the brand, whether you are talking about the country or the Chinese worldwide," Maspetiol says.
Asked about his prediction for 2015, Maspetiol says despite negative effects of the Swiss franc and the economy situation in China, 2015 will be a year of stabilization and consolidation.
"The economic growth is still there, the stock exchange is very good. There are still good signs. It's not showing signs of weakness," he says.