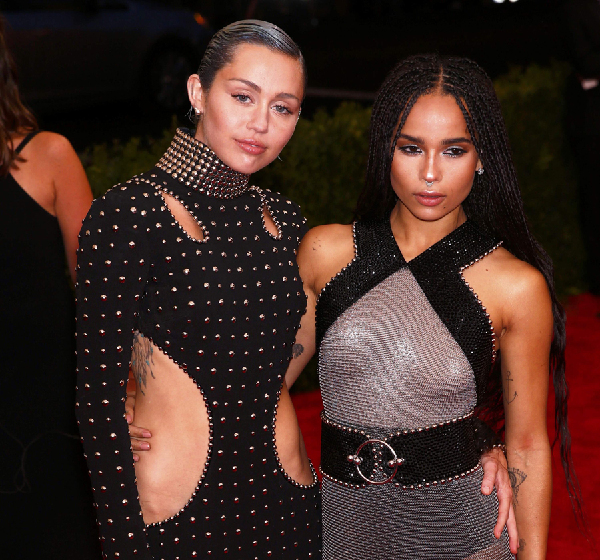 Miley Cyrus and Zoe Kravitz arrive at the Metropolitan Museum of Art Costume Institute Gala 2015 celebrating the opening of "China: Through the Looking Glass," in Manhattan, New York May 4, 2015. [Photo/Agencies]
He compared singer Miley Cyrus's gown to "the torture tool used against the criminals during China's Qing Dynasty", and the gown worn by Solange Knowles, a singer and Beyonce's sister,to a "monster clamshell in a Chinese fairy tale".
Many celebrities barely figured out what the Chinese theme was, with actress Anne Hathaway dressed like a princess from the Middle East, and singer Beyonce mistaking Chinese culture as African tribal culture, he wrote.