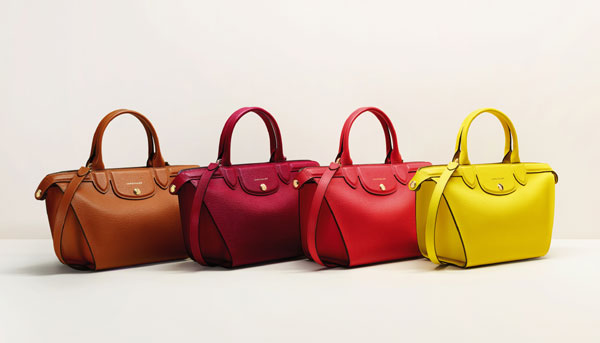 [Photo/China Daily]
"We will continue to seek out new markets and invest in our existing retail base," he says.
This year, the company is planning to open stores in Florence and Macao. It is planning entry into new markets including Austria, Canada, Cambodia, Peru and Paraguay.
Meanwhile, the brand is consolidating existing stores by turning them into wholly owned ones, a strategy that started in 2006. The existing five stores in Singapore will be integrated into wholly owned stores. The brand now owns 287 stores and subsidiaries globally.
"Owning them means that we can control the way that our products are sold, the standards of the retail environment and the level of service that our customers receive," Cassegrain says.
At the same time, the brand added to its product ranges with Le Pliage Heritage, a leather remodel of the classic Le Pliage line. New training workshops started in Western France. It also invested 22 million euros in the logistics center in Segre.
China has already overtaken the United States and Japan to become the home of the second-biggest consumer group for the brand, Cassegrain says. France has the biggest consumer group.