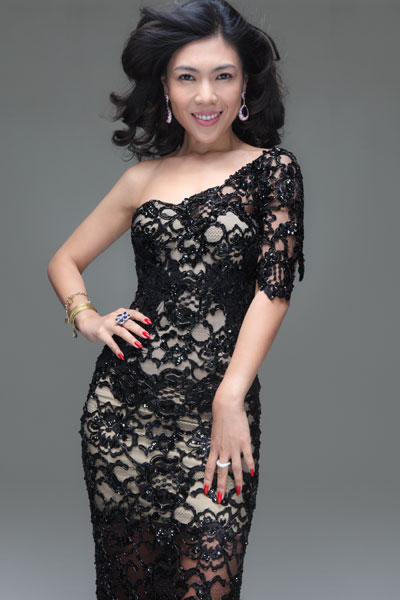 Su Mang, editorinchief of Chinese Bazaar, has grown up with China's fashion industry. Provided To China Daily
"If I had a special interest as a girl, it was writing, although I played (music) from age 5," she recalls.
"I was grateful guzheng brought me to the capital. But I was pretty sure it wasn't what I wanted to do with my life."
So she quit the ensemble and searched for a writing gig.
Her hunt brought her to a small courtyard in downtown Beijing's Xidan area that housed the fledgling Trends magazine.
"I didn't really know what the magazine was about," she recalls.
"But it was a magazine. That meant I'd get the chance to write. So I applied."
Su was so nervous that she fell off her chair during her interview with the magazine's founder and editor-in-chief Wu Hong.
She immediately hopped up with a casual laugh.
"Mr Wu also laughed and didn't notice my anxiety," she says.
"Instead, he praised my quick adaptation to a sudden situation. He asked what I could do. I said I wanted to write but would do about anything if it meant I could join the magazine."
Su indeed did everything since the magazine had a staff of seven. She cooked, cleaned and sent letters to readers. Her job was more like an assistant's than a journalist's.
She recalls rushing with a bowl of water to put out a fire at a neighboring courtyard.
"When the firemen arrived, I caught my breath and realized my skirt's hemline was singed and my watch was broken. But I was too excited to feel fear. I think that's what we call 'youth'. My passion for work was like the fire in my heart."