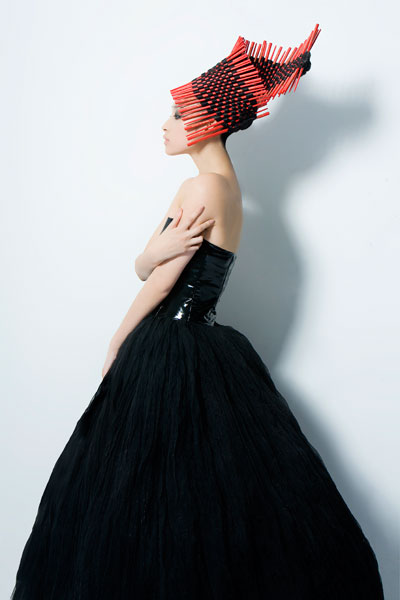 A model shows a hairstyle called "Chopsticks". Photo provided to China Daily
Asian heads tend to be flat on the back, so creating a sense of volume there is very important, she says.
"We can adjust the angles to make the hair heavier or lighter."
The brand has experience with Asian hair. Its first overseas franchise wasn't in New York or Paris but rather in Tokyo.
Chan, who grew up in London, began to create hairstyles inspired by Asian culture five years ago. His "Chopsticks" five years ago won him "the vanguard hairstyle of the year" within Toni&Guy "for its mysterious Oriental feelings".
Toni&Guy also launched its "Future Foundation" series along with Lexicon. Every four years, it creates a dozen basic hairstyles based on which hairdressers can design new styles and improvise on their customers.
"It is about classics," Watson says.
"Classics don't mean old-fashioned. They mean footprints from the past. Fashion is tied up with technology, which is not what customers want, but technology can make new creations possible."