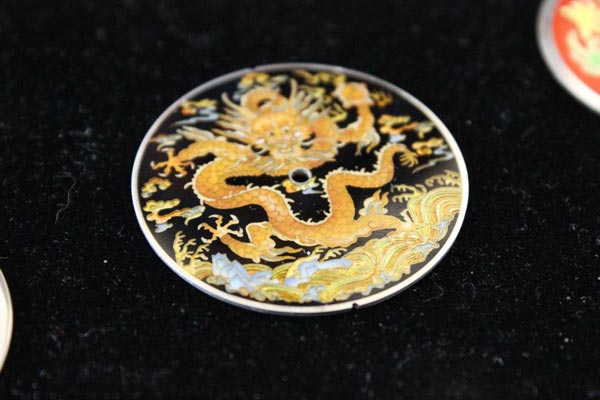 An enamel dial. Photo by Wang Kaihao / For China Daily
"Many enamel watches in Europe use miniature paintings," says Li Wei, head of the Chinese watch collectors society under China Horologe Association.
"Due to their rich tradition of Western painting, Chinese counterparts will be unable to compete with them in the field in the near future, though our cloisonne is of a very high level."
Wang Mengjin from the association says it is still too early to predict when Chinese enamel watches will catch up with Swiss ones, but he said Chinese watchmakers do not to duplicate others' techniques.
"Antique enamel watches decorated in Chinese style were made by Europeans for centuries due to their royals' interest in this mysterious, oriental land. These pieces made by artisans who had never come to China may look great, but also feel a little bizarre. It's time for us to finally show the world genuine Chinese style.
"However, if we really want our watches to sell well in the world's high-end market, we also need our own watch movements of top quality, in addition to a fine facade. The peak period of Chinese watches will come only if we achieve in both areas."