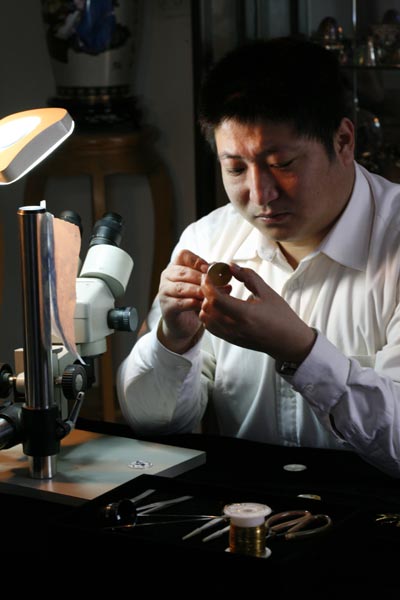 Xiong Songtao. Provided to China Daily
Kong's watch has incorporated traditional scrolling landscape painting in its design, but he says there will only be more international influences with continuous creativity.
"Several luxury stores in Paris wanted to sell our watches, but I refused because I want to bring something impeccable next time and sell them by myself in the future," says an ambitious Kong.
Chang Wei, editor-in-chief of watch magazine Perfect Time, is also optimistic about the future of Chinese enamel watches.
"Modern watches came from overseas to China 400 years ago, so the industry has to follow some common rules," he explains. "But, it's time to share China's own understanding of watch culture with the world.
"When we are talking about international cultural trade, it goes far beyond flea markets selling antiques. It will be an irreversible trend that China will be selling more cultural items with high added value overseas. These enamel pieces will be a good representative."
Nevertheless, others remain cautious.