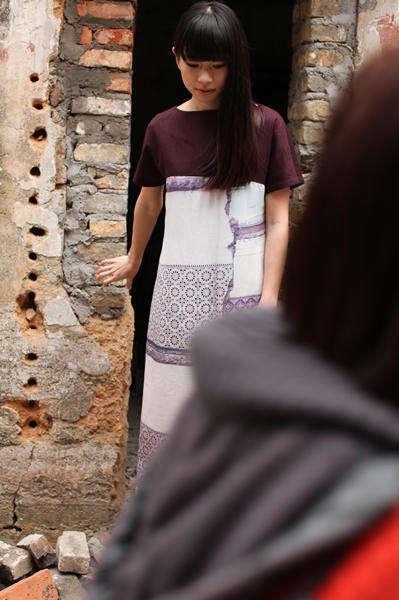 A long skirt from the ffiXXed Autumn/Winter 2013 womenswear collection. Photo provided to China Daily
Lau explains: "The word ffiXXed has no inbuilt meaning. It implies something not that serious. And it's easy to search on the Internet."
Picken says: "I was working on paintings with Xs at the time. That's how the two capital Xs were included."
Although Picken has no formal training in fashion design, he feels that his lack of technical expertise worked to his advantage when he began creating apparel with Lau.
"Everything that we did from the beginning was related to fashion," he recalls. "We combined our respective backgrounds."
Lau says: "Our designs are like fabric sculpture."
Picken adds: "I don't really know how to sew."
Lau interjects: "But it's better to see clothing in a different way like that. If you have a background in sewing, you can really get bogged down by the technical side of things."