Building Images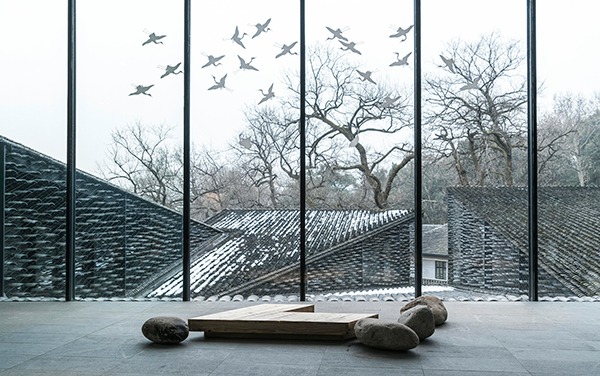 Zhang Qianxi's photo of the folk art museum at the China Academy of Art in Hangzhou.[Photo provided to China Daily]
Zhang Qianxi wins a top global architectural-photography award. Li Yingxue reports.
Zhang Qianxi waited by a swimming pool at Tianjin University on a cold winter afternoon last year. At a certain point when the light reflected perfectly on the water, he clicked the shutter.
That photo made Zhang the top winner of the Architectural Photography Awards 2017, which were announced at a gala dinner for the World Architecture Festival in Berlin on Nov 17.
The WAF is the largest such festival for the global community of architects.
As part of the WAF, the awards hosted by Arcaid, an industry website, focused on photographers' skills and creativity.
"It's not only an honor for Chinese architecture photographers but also an honor for original Chinese architecture," says Zhang.
He was the only photographer this year with three photos shortlisted among 20 finalists for the award.