Wang Tianmin showcases new artworks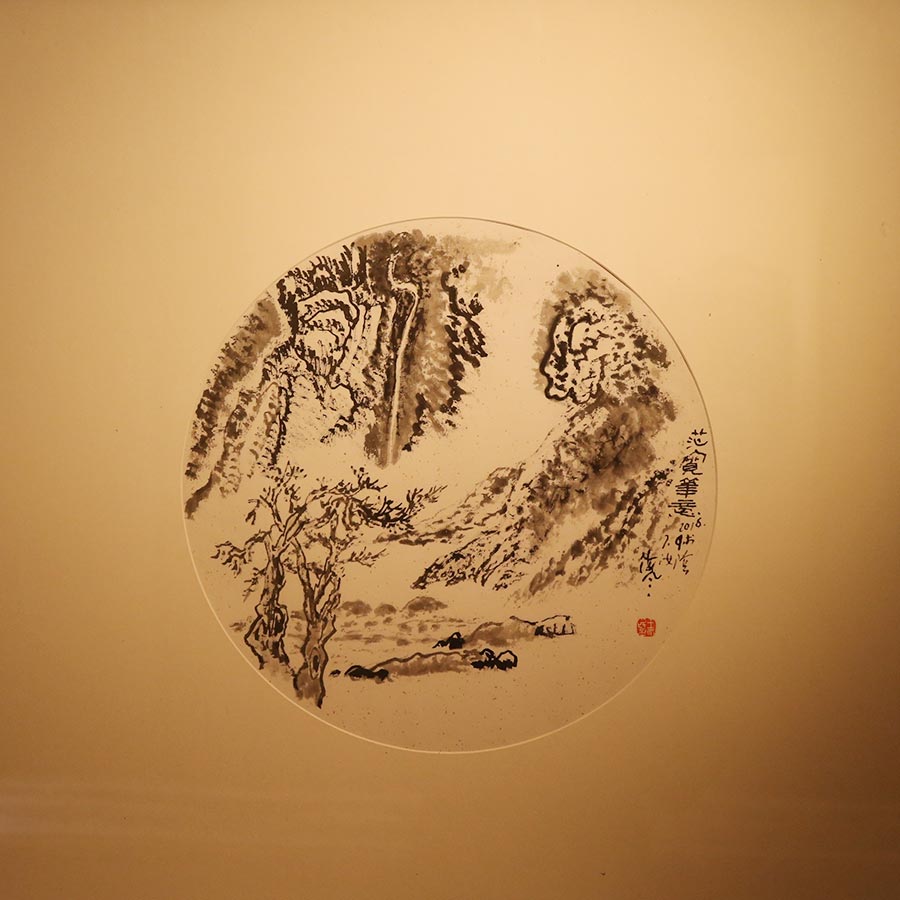 A painting by Wang Tianmin. [Photo by Jiang Dong/China Daily]
Beijing-based artist Wang Tianmin recently published an album that catalogs the development of his ink paintings and calligraphic pieces. It traces his experiments with a freehand style of ink-brush painting and his accomplishments in handling the various styles of traditional Chinese writing.
Wang is also showing his 66 artworks at Beijing's Yanhuang Art Museum through the end of this month.
Shao Dazhen, a professor at the Central Academy of Fine Arts, says Wang's paintings show his excellence in arranging colors while his calligraphic scrolls retain a classic feeling.