Young artist swaps conventional canvas for eggshells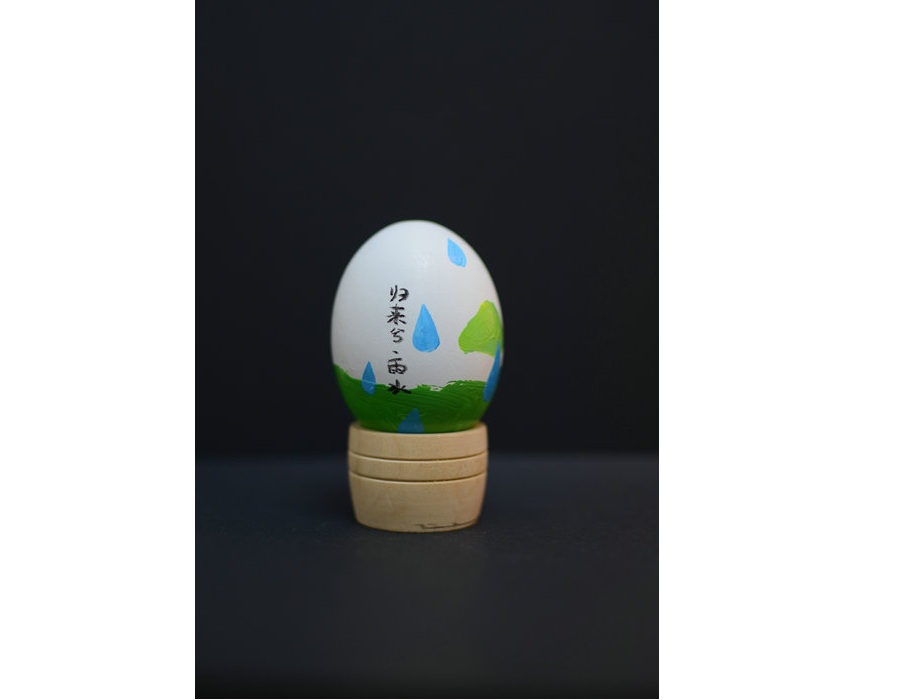 Yu Tongtong's eggshell painting of the solar term Rain Water. [Photo provided to chinadaily.com.cn]
Many people can still remember painting eggshells when they were young. They would have once held the eggshells up to their eyes and carefully painted animals, people and colorful patterns on that small canvas. When they were finished, they would show off the shells to their parents and friends.
Recently, a post-90s freelance illustrator, Yu Tongtong, painted images representing the 24 solar terms on eggshells.
The artist and her creations got many likes on Douban, a Chinese social networking website offering information on movies, books and music in Chinese cities.