This is China: The Secrets of Tai-chi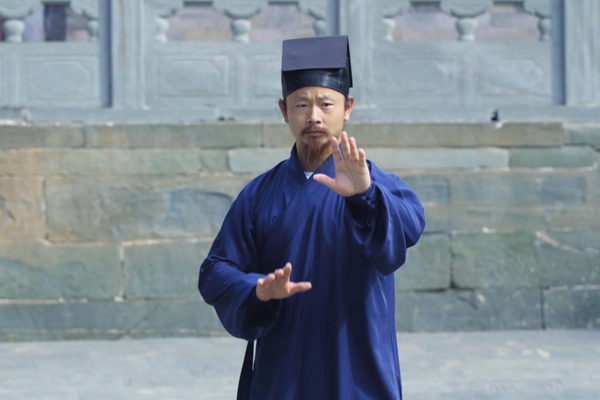 Tai-chi has become a very popular sport in modern China. [Photo/CGTN]
Tai-chi is one of the many branches of Chinese Wushu, the broad term applied to the country's various forms of martial arts.
The word "Wushu" consists of two hieroglyphs: "wu" meaning martial or combat, and "shu", which means "technique". Now tai-chi schools have been set up all over the world but for many, it's just another type of fitness workout for people who find pumping iron just a little too dull.
Others though, who aspire to perfect the art of tai-chi, strive to visit its birthplace in the Wudang mountains that divide China into west and east.
Martial arts can be internal or external. The external variety, such as the famous Shaolin monastery wushu style, includes studying defensive and attacking techniques.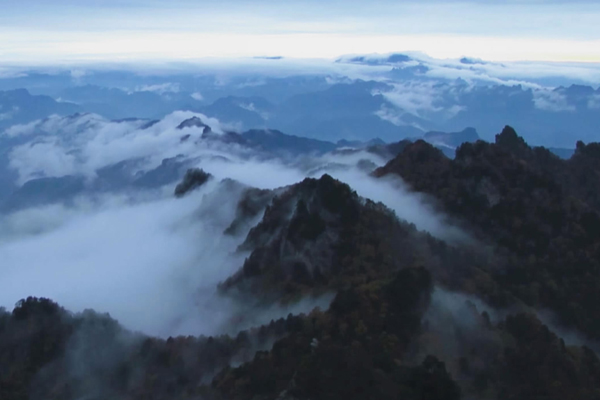 Wudang Mountain. [Photo/CGTN]
They have a specific goal - to win a fight. The main focus is on developing physical strength and striking speed. Essentially, Shaolin wushu is no different than any other heavy contact sport, like kickboxing. One careless move could result in serious injury.
Conversely, internal styles like tai-chi are very different. Anyone who has mastered the internal style becomes agile and fluent like water. A master can always evade a blow and, if needed, strike back, turning the opponent's own energy against oneself.
Chi is internal energy that needs to be controlled. In China, there's a whole branch of medicine dedicated to the studies of "chi" life energy. It has yet to be scientifically proven, but no one who practices tai-chi ever doubts that it exists.
Wudang tai-chi is said to have been invented by the legendary Taoist monk, Zhang Sanfeng, who lived in the 12th century.
Legend has it that he once watched a snake and a sparrow fighting. He was so impressed by the techniques employed by each animal in their movement, that he used them as the basis for developing his own martial art. They say that Sanfeng was undefeated throughout his 300 years of life!
The foundation stone for the Taoist monastery on Wudang mountain was laid back in the 7th century B.C. Since then, 129 buildings have been added, forming 33 architectural complexes. By the 20th century though, the temples were abandoned and dilapidated.
Today, the Wudang mountain monastery is indeed a tourist attraction. Thousands who want to see masterpieces of Chinese architecture travel here and not just from China but from around the world.
Despite this endless tourist flow, the locals are determined to conserve and pass on the true Tao tradition and Wudang's main gem, the ancient wushu style, to the next generation.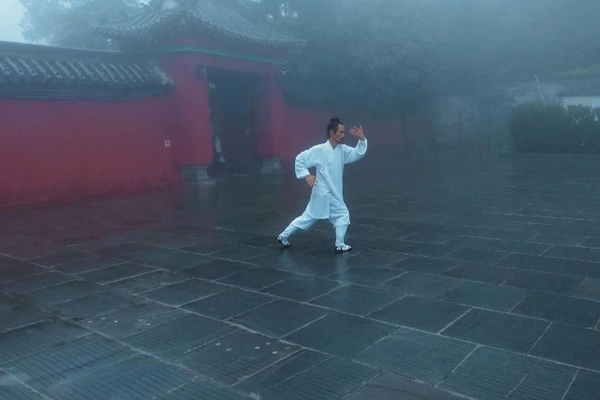 Chi is internal energy that needs to be controlled. [Photo/CGTN]