Ink and wash painting exhibit draws crowds in Hong Kong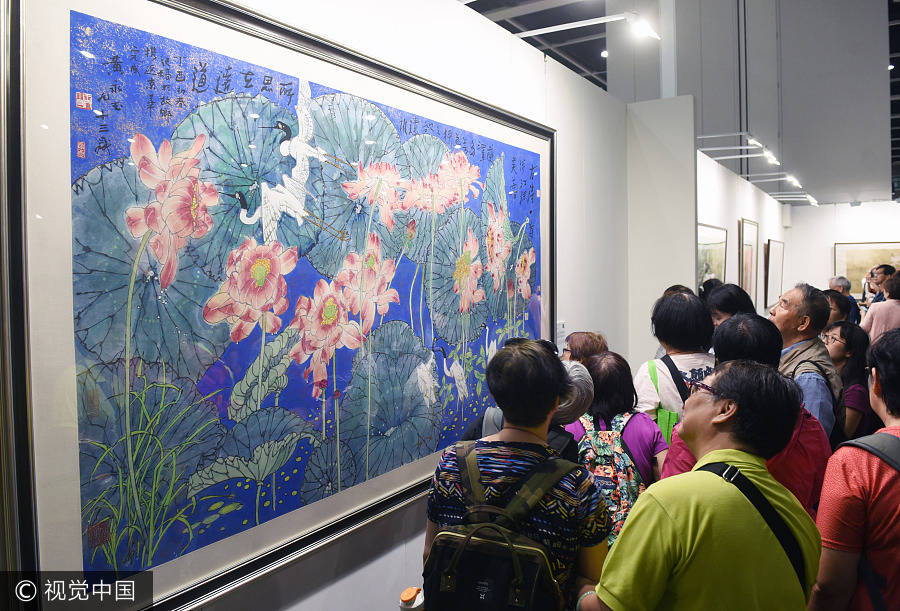 Visitors look at a painting created by famed artist Huang Yongyu at an ink and wash painting exhibition in Hong Kong, Aug 7, 2017. [Photo/VCG]
An international exhibition of ink and wash paintings has become a hit in Hong Kong, drawing more than 10,000 visitors five days after opening on Thursday.
The Global Ink and Wash Painting Exhibition, the biggest of its kind in history in the special administrative region, features more than 500 paintings at the Hong Kong Convention and Exhibition Center. The artworks were collected from 15 countries and regions, covering a broad range of painting styles and techniques under themes of people, landscapes, flowers and birds, animals and modern life.
The exhibition, part of the cultural events to celebrate the 20th anniversary of Hong Kong's return to China, is free for the public to view.