Artist duo display celebrity portraits in unique show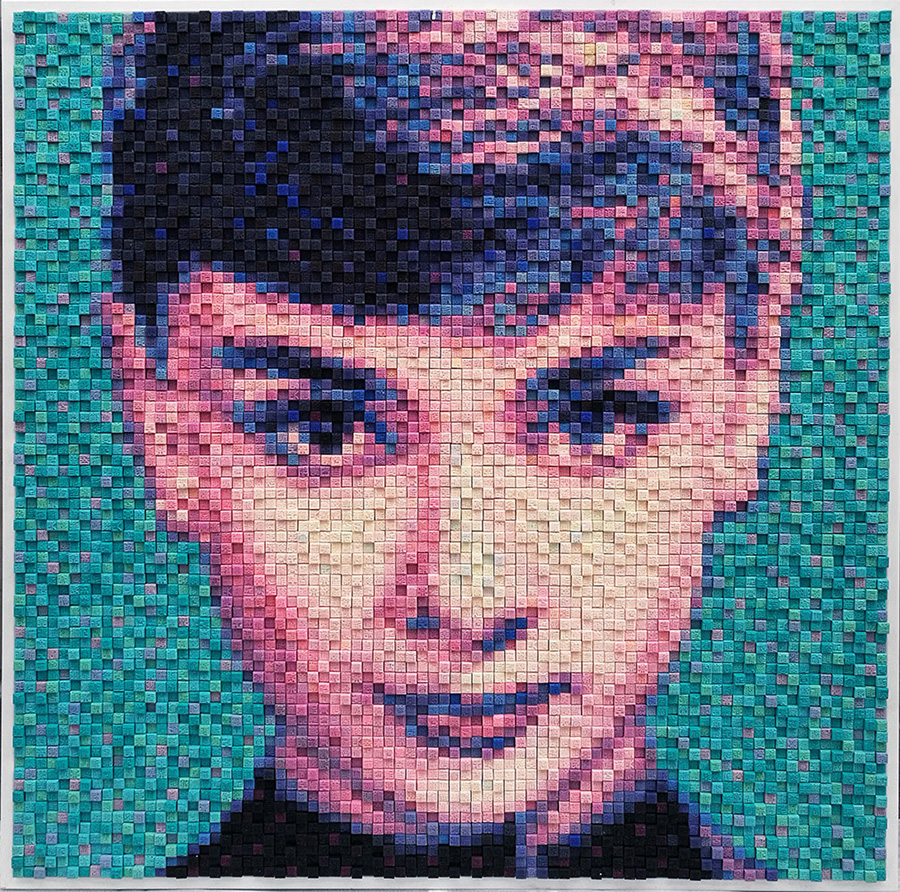 Audrey Hepburn by Zhu Yiqing and Xue Yongjun. [Photo provided to China Daily]
Celebrities are far more than just a person in the eyes of fans. They are idolized and worshiped even long after they die.
The artist duo of Zhu Yiqing and Xue Yongjun now invites people to reconsider the roles of these celebrities by redoing some of their classic images.
At their current exhibition in Beijing's 798 art district, titled Sign, they show paintings that feature portraits of such icons as Audrey Hepburn and Marilyn Monroe.
The approach reminds one of that of pop art pioneer Andy Warhol who produced silkscreen portraits of celebrities.
The exhibition is being held at Mountain Art Beijing & Frank Lin Art Center through Aug 13.