Buddhist paintings on display in N China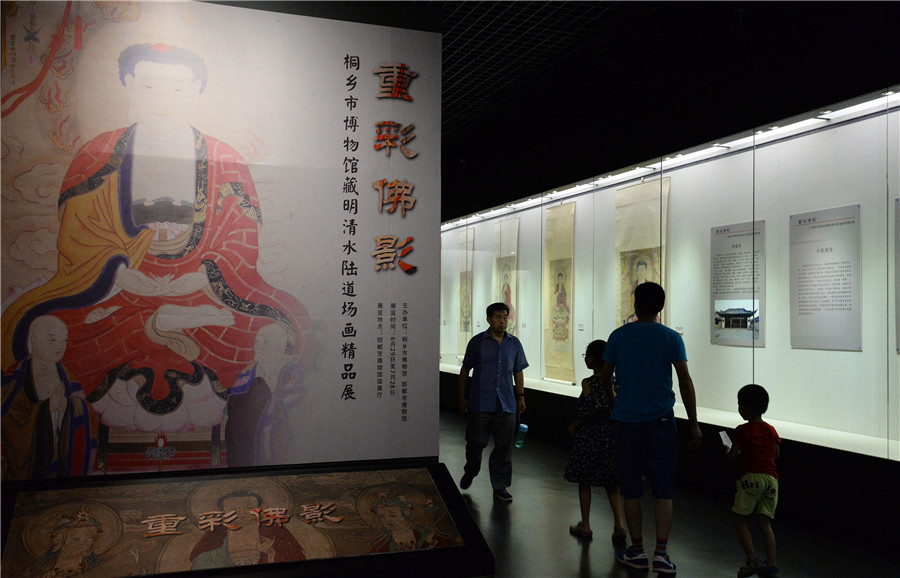 Visitors view the paintings at the Handan Museum in Handan city, North China's Hebei province, from June 29 to July 28, 2017. [Photo by Hao Qunying/Asianewsphoto]
An exhibition of Buddhist Shuilu paintings is underway at the Handan Museum in Handan city, North China's Hebei province, from June 29 to July 28, 2017.
The exhibit showcases 60 Shuilu paintings that are more than 400 years old. The works demonstrate superb skills of Chinese ancient folk paintings.
Shuilu paintings, a type of religious painting, used to be hung for Buddhist Shuilu (literally meaning water and land) rites performed to remember the dead.
These ritual paintings were introduced by Buddhist from India during the Jin Dynasty. (AD 265-420).