From temple fair to a carnival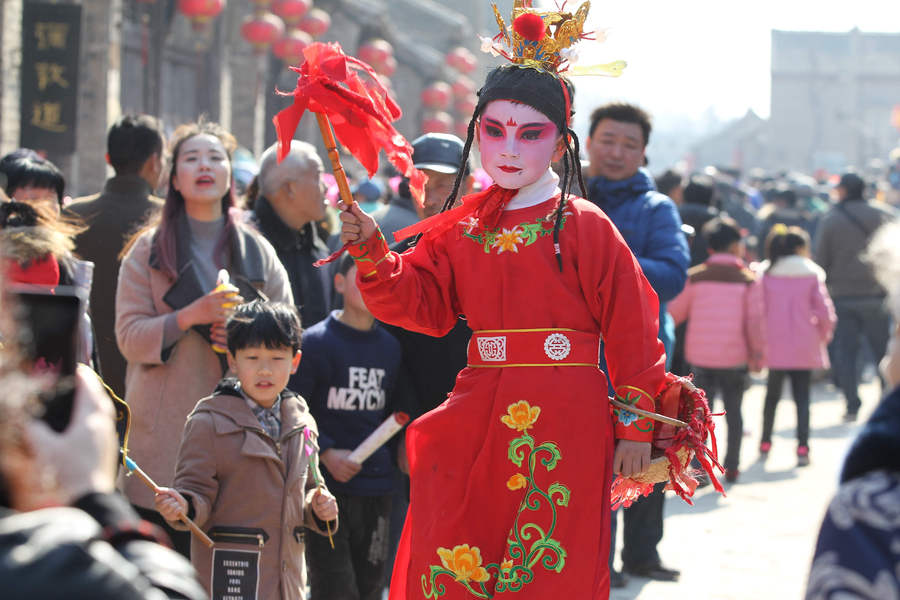 Colorful stages and elaborate costumes attract crowds to the Fire God temple fair. [Photo/VCG]
The Daokou temple fair is an ancient folk cultural activity in Daokou ancient town, Huaxian county of Central China's Henan province.
Each year, on the 27th, 28th and 29th day of Chinese lunar new year, the Daokou ancient town attracts numerous visitors with its Fire God temple fair.
During ancient times, people made sacrifices to the Fire God, as a way of avoiding fire disasters and embrace a peaceful new year. Now, during the temple fair, traditional folk art such as yangko, walking on stilts, martial arts and lion dances are performed, showcasing the rich traditional culture of Chinese people. Many local people paint their faces and wear costumes as part of the big carnival.