Beijing-based artist stages unique exhibition in New York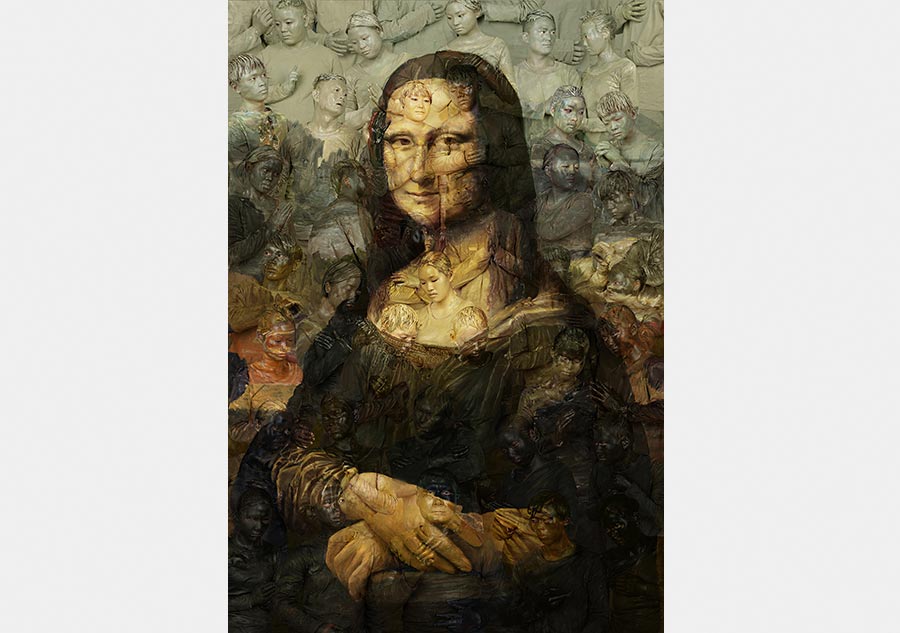 Mona Lisa Archival [Photo/Courtesy of Klein Sun Gallery]
For instance, in the work Livestream Vest Lifejacket, smartphones are attached to a life jacket and their front cameras are turned on to broadcast what is happening around the artist.
"The happenings in the real world are not the only problems we face. The issues in the digital world also matter to our future," he said when doing a camouflage project, titled The Future, last year in his Beijing studio.
Then, he painted himself into a background of 193 national flags to address the United Nations' Global Goals, a UN proposal of 17 goals, which included eliminating extreme poverty, inequality and injustice by 2030.