Beijing-based artist stages unique exhibition in New York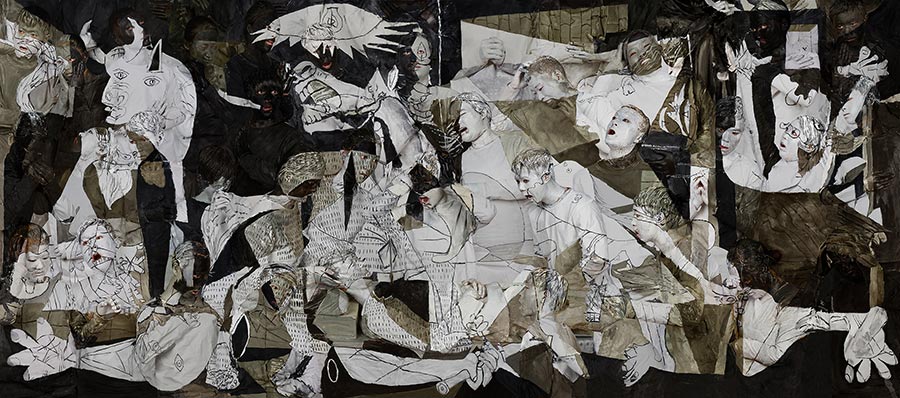 Guernica Archival [Photo/Courtesy of Klein Sun Gallery]
To produce the work, scores of people, including Liu, had their bodies and clothes painted, to blend into Spanish artist Pablo Picasso's Guernica and Italian master Leonardo da Vinci's Mona Lisa.
The works challenge viewers to rethink the relationship between reality and illusion and the past and present. The exhibition runs through Dec 23.
On show are also installations in which Liu examines the mass production and circulation of information in the digital world.